Programme Manager for Inclusive Local Development
ბაკალავრი

გამოცდილება აუცილებელია

, გამოცდილება 5 წლიდან

ინგლისური,

გერმანული
23 მაი - 22 ივნ
სტანდარტი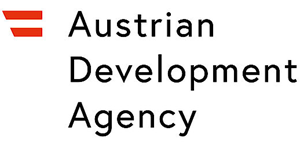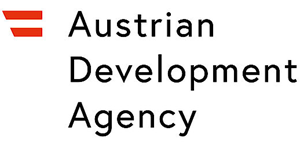 Georgia is a priority country of the Austrian Development Cooperation (ADC) with the Austrian Development Agency GmbH (ADA) as its operational arm acting as a hub for the overall bilateral cooperation in Georgia.
In Georgia, ADC supports development programmes and projects targeting poverty reduction, peace-building, and environment protection. Its work is guided by the EU's Eastern Partnership as the framework for political association and economic integration as well as Austria's commitment to collaborate with relevant international organisations with the aim of supporting and complementing their efforts, including creating an enabling environment for a peaceful conflict resolution, resilience and people-to-people contacts.
Further background information and documents regarding ADC's engagement in Georgia are available on our homepage www.entwicklung.at.
From 2022 – 2024 Austria is implementing a new bilateral Framework Strategy (FS) with Georgia. Aligned with the EU programming period under the new multiannual financial framework 2022-2024, the new FS supports projects and programmes in the following two focus areas
Sustainable rural development and improved livelihood opportunities;
Inclusive local development and effective institutions.
In addition, the FS also provides the basis for engagement in conflict-related confidence building measures if windows of opportunities open up and beyond the two specific thematic focus areas and in regions adjacent to the administrative boundary lines.
For successfully implementing the new FS and its objectives under Focus area 2 (incl. the cross-cutting focus on confidence building measures), the Austrian Development Agency is looking for a National Programme Manager (m/f) for Inclusive Local Development. She/he will be locally appointed at the Coordination Office for Technical Cooperation of the Austrian Embassy, Tbilisi.
Austrian Development Agency announces a vacancy for the position: Programme Manager for Inclusive Local Development (f/m)
TERM:Full-time
DURATION: 1 year, with a possible extension
LOCATION:Tbilisi, Georgia
SALARY RANGE:From 2000,- EUR to 2500,- EUR, gross, monthly (depending on the qualifications and experience)
TENTATIVE STARTING DATE 01.07.2023
DEADLINE FOR APPLICATIONS
11.06.2023
DESCRIPTION OF MAIN DUTIES AND RESPONSIBILITIES:
Under the overall supervision of the Head of the Coordination Office for Technical Cooperation of the Austrian Embassy, Tbilisi, the incumbent will be mainly responsible to support the implementation of the objectives of the focus area 2 "Inclusive Local Development and effective institutions" under the bilateral ADC Framework Strategy 2022 – 2024 for Georgia.
SPECIFIC DUTIES:
Portfolio Management of Programmes and Projects supported and/or implemented by ADA in Georgia in the sector of Local Development and related sectors. In specific:

Monitor and oversee the status of implementation of ongoingprogrammes/projects within ADC´s portfolio and within the sector of responsibility;

Support and steer the processes of administration and evaluation of ADC-funded programmes and projects in the repsective project portfolio in Georgia;

Regular reporting on ongoing programs and project activities to the Head of Office and ADA Headquarters to support decisions related to sector development and program activities;

Prepare Terms of Reference, and contracts for services related to the technical assistance;

Keep track on the developments in the sector through close cooperation with partners.

Depending on the annual budget available and in close coordination with the ADA HQ, development of a project pipeline "ready to finance" aiming to support and/or implement new projects.

Support ADA´s PR unit and the Austrian Embassy Tbilisi to ensure the visibility of successfully implemented project activities;

Liaise and coordinate with relevant ministries and other state/municipal authorities and institutions, NGOs, donors and other relevant stakeholders;

Support ADC policy dialogue in the sector;

Liaise and coordinate with the country programme manager and the other relevant staff at ADA as well as other relevant Austrian institutions;

Other relevant duties as may be required by the supervisor.
REQUIRED QUALIFICATIONS:
Education:
University degree in law, economics, social sciences, public administration, risk management, governance (local and regional) or other closely related fields, or equivalent work experience.
Experience:
At least 5 years' of relevant professional experience e.g. in the field of localdevelopment, governance and/or public administration, social and public service provision, conflict prevention/resolution, confidence building.

At least 3 years' experience in development assistance and/or related work for an international donor or implementer preferably for an EU donor or implementer, governmental institutions, international/national NGO or private sector/consulting firm.
Competencies and Skills:
Very good knowledge of project management principles and related administration, ; ability to apply them in the practice;

Demonstrated knowledge of Georgian regional and local development policies and context;

Good understanding of inclusive local/regional development, good governance. as well as public service provision incl. inclusive social services;

Profound knowledge in the field of gender equality and related sensitive topics (e.g. gender responsive budgeting, civic participation and decision making processes).

Knowledge in confidence building measures and conflict prevention/resolution is a strong asset;

Understanding of international development cooperation principles and quality standards is highly desirable;

Experience with EU or other donor funded assistance (e.g. EU Delegated Cooperation) is an asset;

Fluency in oral and written Georgian and English, and ability to effectively communicate. Good working knowledge of German language would be an asset;

Full proficiency and literacy in MS Office (Outlook, Word, Excel, Power Point) and web-based applications;Availability of a valid driving license (category B) and demonstrated safe driving skills would be an asset;

Adherence to the highest standards of ethics and integrity;

Excellent communication skills – written and oral. Experience in public speaking is an asset;

Ability to effectively communicate with diverse stakeholders and media; practical experience with conducting Social Media content is an asset;

Excellent interpersonal/ social skills;

Flexibility to adjust working hours to actual workload, as required;

Capacity to work under pressure and meet deadlines;

Ability to work in a multinational and multicultural environment;Demonstrated gender and diversity competence and an ability to integrate a gender perspective into daily tasks and activities.
APPLICATION PROCEDURES:
If you wish to apply for this position, please submit the written application including a cover letter and CV in English language by the deadline to: tiflis.application@ada.gv.at. Please clearly indicate in the subject line "Programme Manager for Inclusive Local Development".
Women are particularly encouraged to apply. All applications will be treated with the strictest confidence and no application fees or information with respect to bank account details are required by ADA for our recruitment process. Please note that in the event of an invitation for an interview, ADA is unable to reimburse costs incurred. Candidates must expect that references from previous employers will be requested by ADA. Only short-listed candidates will be contacted.
ADA retains the discretion to re-advertise the vacancy, to cancel the recruitment, or to offer an appointment with a modified job description or for a different duration.
TOP მენეჯმენტი
პროექტის/პროგრამის მართვა