Duty Free Sales Assistant
გამოცდილება აუცილებელია

, გამოცდილება 1 წლიდან

ინგლისური,

რუსული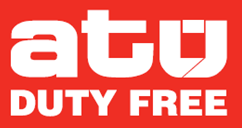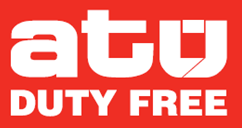 ATU Duty Free announces a vacancy for the position of Duty Free Sales Assistant ,
Tbilisi International Airport

About Us
The Role
Established in 2000, ATU Duty Free is a fruitful joint venture between TAV Airports Holding and Unifree Duty Free & Gebr. Heinemann. ATU has expanded to become a successful international duty free operator chain and the leading duty free operator in Turkey.
Our Mission is to constantly improve the quality of our service and employee satisfaction with our powerful infrastructure and a customer-oriented service philosophy that meets international standards.
Our Vision is to further enhance our standing among the duty-free and travel sales organizations throughout the world with our knowledgeable personnel, product diversity and custom service philosophy as well as our experience in the sector.
Will be located in the departures area at Tbilisi International Airport, ATU Duty Free sells a huge range of items, ranges from perfumes, cosmetics, beverages and food to toys, accessories featuring leading international brand names such as Chanel, Swarovski and Dior as well as souvenirs and Georgian local products.

Purpose of the Job
To maximize sales at every available opportunity while ensuring that customers receive the highest levels of customer service. Also ensure that the shop is fully merchandised according to the departmental layout and that shelves are kept fully stocked at all times or displayed in a manner that maximizes the selling opportunity

Job Location
Tbilisi Shota Rustaveli International Airport, Tbilisi
Requirements
Having friendly and engaging personality
Must be helpful and polite
Minimum 1 year of Retail Sales Experience (including cash handling) will be an advantage but not a must
Previous experience in Multinational brands
Excellent communication skills in Georgian, Russian and English and/or any other international language are an added advantage
Team player with a warm and friendly attitude
Diploma / High School or equivalent
Degree holder desirable
Individual needs to be Customer Service oriented and a Proactive seller, with strong Inter-personal skills
Able to speak and write in English language is very essential
Broad Responsibilities
Sales Assistants primary responsibility is Customer Service.
Where needed greet customers promptly and courteously as they enter the store
Direct customers throughout the store or to the specific area the customer requests
Whenever possible find out the specific needs of each person that enters the store Give accurate and current information about the product for all inquiries; If the correct information is not at hand, do everything possible to provide an answer before the customer leaves the store
Work to make customers, not just sales, and learn to sell by satisfying customer needs
Maintain the feedback loop to Management from the side of customers
Understand the spirit of the returns policy
Maintain a positive and cheerful attitude and cooperate with teamwork
Understand the ATU organizational values and ethical principles
Apply the above standards to all costumer inquiries
Coach more junior sales associates
Please send your CV in English.
georgia.cv@atu.com.tr
გაყიდვები
გაყიდვების აგენტი,
გაყიდვების კონსულტანტი