გამოცდილება აუცილებელია

, გამოცდილება 2 წლიდან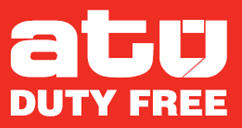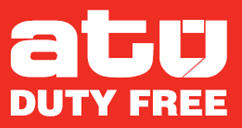 Tbilisi International Airport (ATU Duty Free Shops)
is pleased to announce a vacancy for the position
of
IT Assistant
About Us
Established in 2000, ATU Duty Free is a fruitful joint venture between TAV Airports Holding and Unifree Duty Free & Gebr. Heinemann. ATU has expanded to become a successful international duty free operator chain and the leading duty free operator in Turkey.
Our Mission is to constantly improve the quality of our service and employee satisfaction with our powerful infrastructure and a customer-oriented service philosophy that meets international standards.
Our Vision is to further enhance our standing among the duty-free and travel sales organizations throughout the world with our knowledgeable personnel, product diversity and custom service philosophy as well as our experience in the sector.
Job Location- Tbilisi Shota Rustaveli International Airport, Tbilisi
Working Hours : 09:00- 18:00 (Monday- Friday)
Benefits: Free transportation, meal, heath insurance, corporate mobile phone and number
Requirements
Associate degree in Computer Science or related field preferred, but not required.
2+ years of experience in an IT support role.
Experience with Windows operating systems, Microsoft Office Suite, and Active Directory.
Basic knowledge of networking concepts and protocols.
Excellent communication and customer service skills.
Strong time management and organisational skills.
Ability to work independently as well as part of a team.
Familiarity with remote support tools and ticketing systems is a plus.
Relevant certifications such as CompTIA A+, Microsoft MCP, or Cisco CCNA are a plus.
Main Responsibilities:
Provide first-level support for all IT-related issues, including hardware, software, network, and system problems.
Diagnose and resolve technical issues for end-users in a timely and efficient manner.
Manage and track incoming IT support requests via ticketing system and provide regular updates to users on the status of their request.
Install, configure, and troubleshoot hardware and software, including desktops, laptops, printers, and mobile devices.
Install, configure, and troubleshoot POS machines and it's peripheral devices
Set up and configure user accounts, permissions, and passwords.
Assist in the maintenance and monitoring of the company's IT infrastructure, including servers, switches, and firewalls.
Support and maintain conference room technology and audio-visual equipment.
Provide training and support to users on new hardware and software.
Manage and maintain inventory of all IT assets and equipment.
Participate in projects related to system upgrades, new software releases, and hardware upgrades.
We offer:
Benefits such as: transportation, meal, insurance, corporate mobile phone and number.
Opportunities for professional growth.
Teambuilding events, parties, and participation in different events.
Good work environment
If you feel you have the required skills and experience to fulfill this role please send your CV in English to the following e-mail address -  
georgia.cv@atu.com.tr
Please indicate the position title ( IT Assistant) in subject line, otherwise your CV will not be considered.
By submitting your application, you agree that ATU will use your personal data for recruitment purposes only. All documents will be treated in the strictest confidentiality.
ინფორმაციული ტექნოლოგიები