Trade Marketing and Insights Manager
ბაკალავრი

გამოცდილება აუცილებელია

, გამოცდილება 2 წლიდან

ინგლისური,

რუსული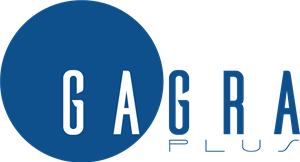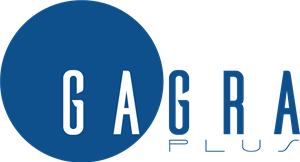 Gagra Plus
(
Office distribution partner of Red Bull in Georgia
)
is pleased to announce a vacancy for the position of

Trade Marketing and Insights Manager
for Red Bull Georgia
JOB TITLE: Trade Marketing and Insights Manager
DEPARTMENT: OFF PREMISE
IMMEDIATE MANAGER: BUSINESS UNIT MANAGER GEORGIA & ARMENIA
DIRECT REPORTS: NONE
LOCATION: TBILISI/GEORGIA
SCOPE: GEORGIA & ARMENIA
PURPOSE OF THIS JOB (OR DEPARTMENT OVERVIEW)
Trade Marketing Manager is responsible for the development and coordination of the trade marketing activities to maximize the potential of the Red Bull brand in the trade whilst maintaining the brand personality & values. They should develop the strategy of the local sales team and enable the execution of that strategy via Key Accounts and Field Sales teams. This includes communication and internal coordination between marketing and sales, POS development and implementation, Category Management projects, and trial activities. In general, the job holder will coordinate and project manages all trade-led marketing activities.
RESPONSIBILITIES
Trade marketing knowledge & capability
Develop trade marketing strategies, recommend, and support trade activity proposals with commercial backing, pushing the brand guidelines whilst protecting the brand image
Create and develop all channels of communication that contribute to the timely execution of Red Bull initiatives at internal, trade or shopper level
Implementation of trade-marketing tools (in-store material creation, elaboration of planograms, evaluation of promotion efficiency)
Support and follow-up of wave of store audits in local market
Alignment and coordination of sales and marketing activities
Collaborate with the brand team to deliver through the line activity in store, to translate the country marketing plan into sales strategy across sales channels and customers
Exchange ideas between marketing and sales departments proactively and challenge traditions
Be the point of contact for the sales team to advise and give guidance on all account
Execute the Perfect Store standards by channel for your market using the International Model
Support the alignment across customers and channels regarding trade marketing activities
Business Insights
Analysis of sales development (by channel, by the customer, by distribution point, etc.) and customer performance in all sales fundamentals
Development and excellent execution of channel (Retail, Impulse, Wholesale, etc.) specific strategies and tools/tactics, analysis of commercial campaign effectiveness
Retail channel customers planning of promotional activities and pre-/post-evaluation
POS tools implementation and development/adaptation
Ensure the global POS toolkit is used effectively in order to adhere to brand guidelines and appropriately represent the brand (e.g. creative and innovative) and meet country needs and objectives
Ensure national POS is developed only when international material is not appropriate, and a clear commercial benefit is recognized
Category Management
Run Category Management projects with the identified top customers
Attend face-to-face meetings with the customer to present and collaborate with them to improve the performance of the Category, develop, and execute a tailored action plan to grow Category turnover
For non-top customers provide initiatives and support to Off-Premises Managers
EXPERIENCE NEEDED
2 years of experience in the FMCG sector, ideally as Category Manager, Trade/Shopper Marketing, Shopper Insights, or Key Account manager
Leadership, Motivation, and Team Skills
Strong analytical ability and commercial acumen to understand financial statements and market trends
A clear understanding of marketing, sales & distribution, competitor activity, shopper behavior, category management & business insights in the FMCG context
EDV (Word, Excel, PowerPoint, etc.)
EDUCATION REQUIREMENTS
University Degree (economics, business, marketing or similar)
LANGUAGE REQUIREMENTS
Fluent in written and spoken Georgian and English, Russian optionally

Please, include the title of the position in the "subject" of the email. Only those candidates who meet the requirements of the vacancy will be invited for an interview. The CV you submit may contain personal data, and by sharing your information with us, you agree to share your personal data with us. Please note that if your experience and skills do not match the requirements of the vacant position, your CV will not be considered.