ბაკალავრი

გამოცდილება აუცილებელია

, გამოცდილება 1-დან 2 წლამდე

ინგლისური
25 მარ - 14 აპრ
სტანდარტი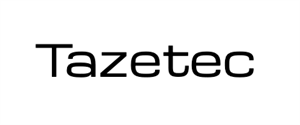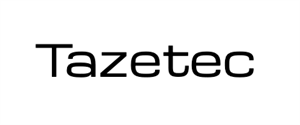 TAZE Technologies is pleased to announce a vacancy for the position of Junior Legal Counsel
Requirements:
Law degree from a reputable university;
Exceptional writing and editing skills in English;
Upper-Intermediate English or higher is a must (including legal drafting);
1+ year of professional experience in IT, FinTech, Corporate, Compliance and Contract law;
Experience in AML/KYC, GDPR, e-commerce, and compliance regulations;
Strong analytical skills and attention to details;
Ability to meet deadlines;
Hard-working, well-organised and able to manage numerous tasks simultaneously under pressure.
We offer:
A friendly and result-driven team consisting of the top players around the world;
Star players/Top Salary policy;
Transparency is our currency;
Work without barriers: If you are a person who admires the flexibility and lack of barriers in creating ideas, you have come to the right place;
Unlimited leave policy;
Flexible working hours;
Ability to work from the office or out of the office;
Medical Insurance;
Support for personal and professional development: full compensation for professional courses and a chance to win personal training you've dreamed of all your life;
Diverse and active corporate life: corporate parties, team-building events, and join sports activities and more;
Chance to improve your English language skills.
Responsibilities:
Analysis of legislation of various jurisdictions covering data protection, AML, licensing matters etc.;
Drafting website documentation (policies, terms and conditions etc.) and bringing existing documents into compliance with applicable legislation, updating website documentation according to requirements of local agents and regulators;
Legal paperwork (questionnaires, applications, complaints, forms, letters, powers of attorney, internal policies and regulations);
Dealing with KYC matters related to PSP/bank accounts opening, companies registration etc.;
Performing due diligence (KYC) on clients and counterparts, review and verification of received documentation, sanctions check etc.;
Registration of IP rights to trademarks and maintenance of already registered trademarks of the company;
Filing complaints regarding illegal use of the company's trademarks and other IP (inter alia to Google, hosting providers, domain names registrars, ICANN, WIPO etc.), closure of phishing websites;
Conducting legal research on various legal matters;
Day-to-day legal and compliance support of the company's business activity under the supervision of Head of Legal;
Contractual work.
Please send your CV to the following email address: recruitment@tazetec.com