Sales Lead English-Speaking/Real-Time 3D
სრული განაკვეთი

5000

- 13000

+ ბონუსი

10000

მივლინება
მაგისტრი

გამოცდილება აუცილებელია

, გამოცდილება 2-დან 10 წლამდე

ინგლისური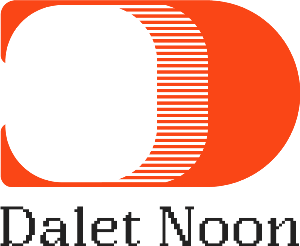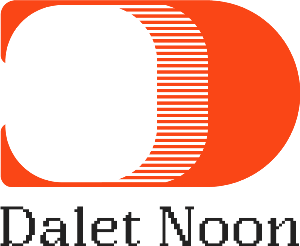 კომპანიის ანგარიშით გამოხმაურება შეუძლებელია
Dalet Noon LLC announces
a vacancy for the position
Sales Lead English-Speaking/Real-Time 3D

About the company
Dalet Noon is an international realtime 3D producer agency now opening an office in Tbilisi. With clients all over the world, Dalet Noon is focusing on bleeding-edge branches of 3D, such as virtual reality, projection mapping, interactive installations and such.
Being a true agency, we don't employ artists or engineers. For actual production, we rely on a vast network of talented outsourcers with whom we form long-term relationships.
The backbone of Dalet Noon are thus two groups: sales force and producers. While the salespersons ensure a steady influx of new projects, the producers execute those projects hitting the scope and budget precisely.
Job Overview
The Sales Leads at Dalet Noon are be responsible for generating new business opportunities, building and maintaining client relationships, and achieving revenue targets.
The Sales Lead job begins when a Sales Development Representative has got a new contact to agree to an intro call. From then on and to the deal closure, the Sales Lead is responsible for everything that happens in the sales pipeline, from negotiations to pitching to supporting a long-lasting relationship with the client.
Key Responsibilities
Build and manage a sales pipeline to ensure a steady influx of new projects.
Identify and target potential clients in the Tbilisi region and develop a sales strategy to win their business.
Build and maintain strong relationships with clients, acting as their primary point of contact.
Work closely with the production team to ensure projects are delivered on time, within scope, and within budget.
Negotiate contracts and pricing with clients.
Attend industry events and conferences to represent Dalet Noon and generate new leads.
Develop and maintain a thorough understanding of Dalet Noon's capabilities and services.
Qualifications
Perfect conversational and business English
Proven track record of success in B2B sales, preferably in the 3D production or creative agency industry.
Strong communication and interpersonal skills, with the ability to build and maintain relationships with clients.
Self-motivated with a results-driven attitude and the ability to work independently.
Excellent negotiation and closing skills.
Ability to travel as needed.
On Compassionate Sales
Compassionate sales is a philosophy that puts the customer first. We don't push our products or services on them, instead, we listen to them, ask questions, and provide relevant information that can help them make an informed decision. We take the time to build a rapport with our clients, to understand their personal goals and aspirations, and to help them achieve success not just in their business but also in their personal lives. Compassionate sales is about empathy, patience, and a deep commitment to the well-being of our clients. By practicing compassionate sales, we are not just selling products or services, but we are building meaningful connections and helping our clients achieve their dreams.
Interested Candidates please click on the button "Send CV"
კომპანიის ანგარიშით გამოხმაურება შეუძლებელია
გაყიდვები
კლიენტების მომსახურების მენეჯერი,
გაყიდვების ქოლცენტრი