Sales Development Representative: English-Speaking, Real-Time 3D
სრული განაკვეთი

2600

- 7800
ბაკალავრი

განიხილება კანდიდატი ნებისმიერი გამოცდილებით

ინგლისური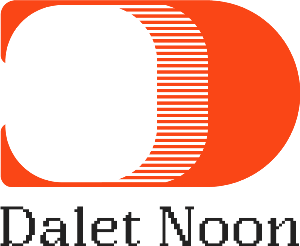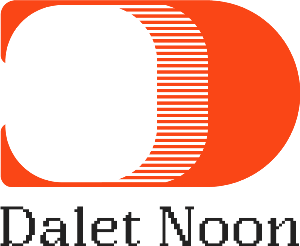 კომპანიის ანგარიშით გამოხმაურება შეუძლებელია
Dalet Noon
is pleased to announce a vacancy for the position
of
Sales Development Representative: English-speaking, real-time 3D
About the company
Dalet Noon is an international realtime 3D producer agency now opening an office in Tbilisi. With clients all over the world, Dalet Noon is focusing on bleeding-edge branches of 3D, such as virtual reality, projection mapping, interactive installations and such.
Being a true agency, we don't employ artists or engineers. For actual production, we rely on a vast network of talented outsourcers with whom we form long-term relationships.
The backbone of Dalet Noon are thus two groups: sales force and producers. While the salespersons ensure a steady influx of new projects, the producers execute those projects hitting the scope and budget precisely.
Job Overview
The Sales Development Representative role is key to the client acquisition process. SDRs are primarily concerned with reaching out to people who are yet unaware of our offering.
Being a high-tech company, Dalet Noon isn't spamming anybody, nor do we rely on cold calling. Instead, we're using lots of analytics and automation tools that help us identify and reach out to people who might find us relevant and exciting.
Key Responsibilities
Conduct research to identify potential customers and target accounts in various industries. We will teach you how to do that properly.




Generate new sales opportunities through outbound calls, emails, and social media outreach.




Set up appointments for Sales Leads to close deals.




Maintain accurate and up-to-date records of all sales activities in our CRM system.




Collaborate with the marketing team to develop and execute targeted campaigns and promotions.




Report to Sales Leads with progress and proposals when necessary.



Qualifications
Perfect conversational and business English




Proven track record of success in a sales development or lead generation role in a B2B design or software sales environment.




Excellent communication and interpersonal skills.




Strong problem-solving and analytical skills.




Passion for technology and a willingness to learn about our products and services.



Growth Opportunities
The most natural way to grow within Dalet Noon is to become a Sales Lead. This is dependent on two factors: communication skills and knowledge of our offering inside and out.
Sales Leads receive a significant commission on each deal closed which is typically why people go into sales at all: it's one of very few domains where mid-to-senior experts may, once in a while, receive very substantial bonuses.
On Compassionate Sales
Compassionate sales is a philosophy that puts the customer first. We don't push our products or services on them, instead, we listen to them, ask questions, and provide relevant information that can help them make an informed decision. We take the time to build a rapport with our clients, to understand their personal goals and aspirations, and to help them achieve success not just in their business but also in their personal lives. Compassionate sales is about empathy, patience, and a deep commitment to the well-being of our clients. By practicing compassionate sales, we are not just selling products or services, but we are building meaningful connections and helping our clients achieve their drea
Interested Candidates please click on the button "Send CV"
კომპანიის ანგარიშით გამოხმაურება შეუძლებელია
გაყიდვები
კლიენტების მომსახურების მენეჯერი,
გაყიდვების ქოლცენტრი