ბაკალავრი

გამოცდილება აუცილებელია

ინგლისური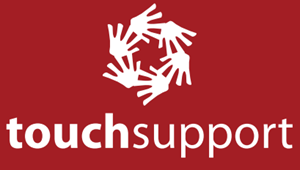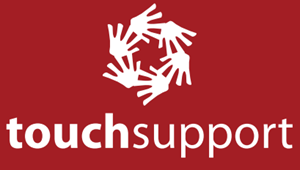 გაგზავნე CV
კომპანიის ანგარიშით გამოხმაურება შეუძლებელია
სხვა ვებ გვერდზე
Touch Support
is pleased to announce a vacancy for the position of
Junior PHP Developer
Who are we?
You have always been interested in IT but haven't yet found your way in? Or have you just
started learning about technology and want to put your passion into a career? Then, this is the
perfect time and place to make it happen!
Touch Support is a US-based company that works as a strategic partner to diverse technology
firms and assists them with exceptional customer service. We have over 300 employees in the
United States and Europe, and due to exciting growth within the business, we are expanding
our team of developers. At the moment, we are looking to hire an entry-level PHP Developer.
Since the pandemic, we've learned that our staff prefers working from the comfort of their
homes, so we switched to remote work. Since this also includes online onboarding and training
of new team members from our regular locations, we decided to expand our search for talent to
some additional locations! So, if working from home sounds good, keep reading!
We accept applications from anywhere in Georgia!
Job description:
Writing, testing, and debugging code
Create websites and web services from scratch
Assist in system improvements and bug fixing
Refinement and technical support of existing projects
Develop back-end and/or front-end code to support applications/ website development
Follow software development methodologies and best practices
Work effectively with the team on new ideas and strategies on the front-end and back-end development for given applications
Maintaining project documentation throughout the software development lifestyle
Requirements:

Some experience with PHP development
Excellent knowledge of the English language, both written and verbal
Understanding of responsive web design patterns and best practices
HTML, CSS, and Javascript knowledge is a plus
Knowledge of unit testing and test automation
Proactive in regard to problem-solving
Have a high level of interest in software development and general technology
Excellent analytical skills
Strong organizational skills with the ability to set priorities and meet deadlines
Detail-oriented and driven to meet expectations
Availability to work US working hours (local afternoon hours)
What do we offer?
You will be able to further your development with valuable certifications paid by the company
The promotional path is clearly defined, and you will know what's required to achieve the next step in your career
Great teamwork environment! Even though we work from home, our team is firmly connected at any given moment to ensure everyone feels a part of the team.
Hands-on learning experience from industry professionals
An opportunity to test and grow your skills in a corporate setting
Please submit your application in the English language. Applications submitted in any
other language will not be considered.
გაგზავნე CV
კომპანიის ანგარიშით გამოხმაურება შეუძლებელია
სხვა ვებ გვერდზე
ინფორმაციული ტექნოლოგიები