ბაკალავრი

გამოცდილება აუცილებელია

ინგლისური
23 იან - 22 თებ
სტანდარტი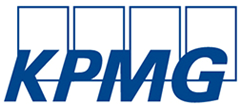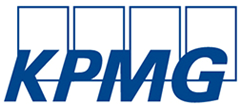 KPMG Georgia is pleased to announce a vacancy for the position of Audit Manager

OPEN TO/ ELIGIBILITY CRITERIA: All interested candidates
LOCATION: Tbilisi, Georgia
JOB DESCRIPTION:
Work to perform includes but is not limited to:
Manage projects on Georgian and international clients;
Analyses and investigates industry/ economic and client operations to determine critical issues to engagement and share information with team;
Ensures compliance with firm and professional standards;
Ensures that team has appropriate skill sets and resources to effectively deliver engagement;
Leads and coaches team to apply appropriate methodology, tools, technology and other resources to effectively deliver product;
Reviews documentation to ensure compliance with firm and professional standards;
Demonstrates effective professional judgment in managing engagement and assists team members in developing professional judgment.
REQUIREMENTS:
Minimum 6 years' experience in the relevant field (desirable in the international company);
University degree in Accounting/Finance/Economics (honors diploma, MBA, BBA desirable);
Good and practical knowledge of IFRS and accounting;
Fluent in Georgian and English;
Strong interpersonal skills;
Good team manager and team member;
Values challenge in a demanding environment;
Has an appetite for growth and development;
Analytical skills;
Driven, ambitious, friendly, confident, attentive;
Ready to take on responsibility;
ACCA – completed or on P Level.
APPLICATION PROCEDURES:
Please send your resumes on the following E-mail address:
Hr-tbilisi@kpmg.com
Please indicate the title of position in the subject line, otherwise application will not be considered.
Only short-listed candidates will be contacted.
APPLICATION DEADLINE: February 24, 2023

ABOUT COMPANY: KPMG is the global network of professional services firms, providing audit, tax, and advisory services, with an industry focus. The aim of KPMG International member firms is to turn knowledge into value for the benefit of their clients, people, and the capital markets. With nearly 227,000 people worldwide, member firms provide audit, tax, and advisory services in 146 countries.

Hereby, by applying to this position, you give your express and unambiguous consent to "KPMG Georgia" LLC to the processing (including receipt from you and/or from any third parties), collection, classification, accumulation, storage, revision (update, change), use, distribution (including transfer), blocking, destruction, cross-border transfer to foreign countries and also the performance of any other actions with your Personal Data, in accordance with the current Georgian legislation.