Customer Support Representatives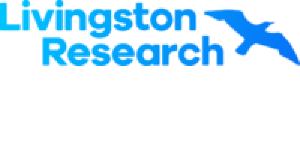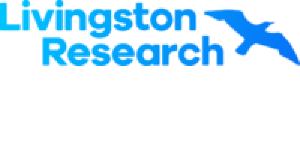 კომპანიის ანგარიშით გამოხმაურება შეუძლებელია
Livingston Research is a 13-year-old international Ed-Tech company proudly founded by Ukrainians.
We are on a mission to give personal education support enabled by technology to students in the US and globally.
We support Ukraine by donating 1 USD from every order to proven volunteers who provide humanitarian aid and arrange targeted support for Ukrainian Armed Forces. By working with us you contribute to Ukrainian victory!
Livingston Research
are looking for passionate and enthusiastic people, who would like to start off their career right by joining our team as
Customer Support Representatives!
Do not miss out on the opportunity that allows you to easily combine having an awesome job with your studies and get valuable experience that is well compensated!
To apply, you need to:
Have good communication and problem-solving skills;

Have at least an Upper-Intermediate level of written English;
Be able to work different types of shifts on a weekly basis to cover our Western market:
9 am - 5 pm (1-2 times per week)
5 pm - 1 am (1-2 times per week)
1 am - 9 am (2+ times per week)
Strong understanding of what a great customer experience should look like;
Working laptop or PC;
Stable internet connection (broadband speed: 50 Mbps and more);
Be prepared that joining our company might result in you falling in love with us and staying with Livingston for a long while
It would definitely be a plus if:
You have any customer support experience;

You have experience working with native English speakers;

You thrive working in an English-speaking environment!

You participated in international exchange programs (e.g. FLEX, Erasmus, etc);



The job itself entails:
Interaction with existing customers via text message interface;

Guidance on order placing and post-purchase requests;
Provide assistance with the web interface;
Handle complaints and issues;
Cooperate with other teams to make sure that our clients receive the best experience possible
The job doesn't include cold calling or calls of any kind.
Remote work: work from anywhere in the world!

A flexible schedule that you can combine with whatever it is you need to combine work with

From 10 to 15 shifts per month during low season;

15-21 shifts per month during the middle season

21+ shifts during high season

Competitive salary paid in USD to your Payoneer account (500 USD+ on average depending on your performance and number of shifts);

Personal performance bonuses in addition to the salary that encourage you to make your contribution and be a true team player




Timely payments (twice a month!)




Friendly, professional, and ambitious team;




Constant support from experienced Team Leaders within the team;




Paid onboarding sessions that prepare you for any type of client or situation at work or in life :) and no salary drop during the trial period;



Strong corporate culture, mutual support, and togetherness;

Opportunity to build a career and gain an experience that will serve you in a long-term perspective;




Non-monetary perks and regular corporate online outings and educational events.




Bonuses for referring friends (referral program).
Ready to supercharge your career? Apply now!
Interested Candidates please click on the button "Send CV"
კომპანიის ანგარიშით გამოხმაურება შეუძლებელია
გაყიდვები
კლიენტების მომსახურების მენეჯერი